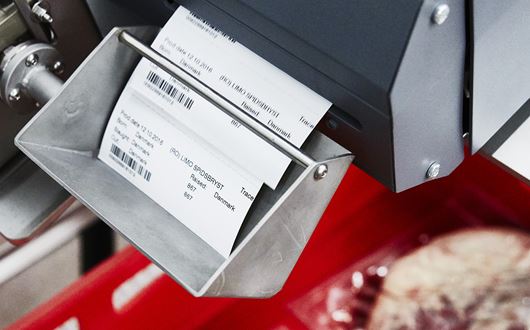 PlusFlex
Traceability IT-system
The Scanvaegt Traceability System ensures traceabillity on products backwards to the supplier with information about origin and lot (option: tracebility to the individual animal). The system also handles traceability forward to the customer/recipient of the products.
If the company mixes products from different lots, the system also keeps track of this in the production, making it possible to document which products/ingredients, that have been used in a specific finished product.
The Traceability System is designed i such a way that a certain "activity" - e.g. using an ingredient in finished goods - results in a registration with an ingoing batch-number./product number and an outgoing batch-number/product number. The ingoing batch-number is the ID of the ingredient and the outgoing is ID of the finished goods. In that way the ingredient is linked to the main product.
The data base is recursive, making it possible theoretically to do an infinite number of linking together batch-numbers. The views and reports employed can be customized, so that the history of a batch-nr. (including the inherited batch-numbers) is easy to call up with relevant information as origin, supplier etc..
The Traceability System utilizes MS SQL Server-database, which is installed in a central server.