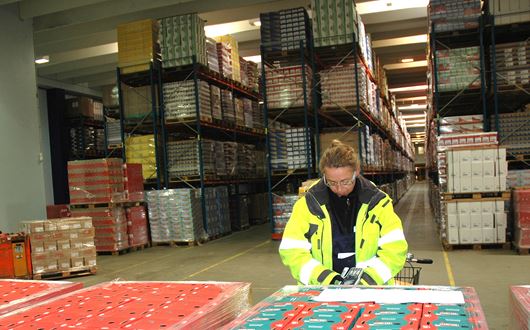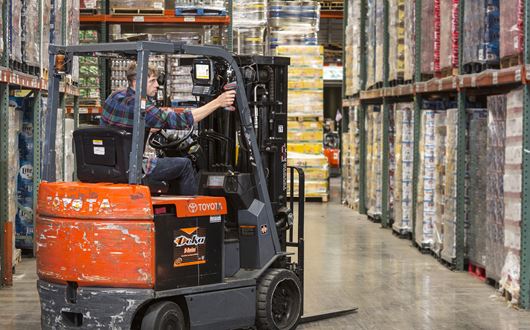 PlusFlex
Warehouse IT-system
The PlusFlex Warehouse System is the stock management system for small and medium-sized food companies. The system also incorporates a module for management of the finished goods stock.
The system receives data, captured on handheld computers by the employees, who scan the products into stock after completing production and/or at receipt of the products. When the product is taken out from stock for delivery to a customer, it's scanned again and the stock-in-trade is reduced correspondingly.
The PlusFlex Warehouse System can handle specific stock locations, e.g. the number on rack, the site or similar locations. A product kan be registered to specific location with quantity per variant with batch number. (traceabillity information), shelf-life and a unique ID-number. This is used, when the product is picked from stock, as this information can be called-up on the handheld computers. An example: When a product is taken out from stock, the handheld computer informs you on which rack the product with the oldest expiration date is placed.
As soon as a stock entry has been effected, this is registered in the data base. This means that the quantities of the product in question is updated and can be listed in the browser from the office-program.
It's also possible to generate various reports on products in stock. They can be specified e.g. by stock location, and/or in product number interval. The report lists e.g. product number, product text, quantity grouped per batch number and stock location (area).