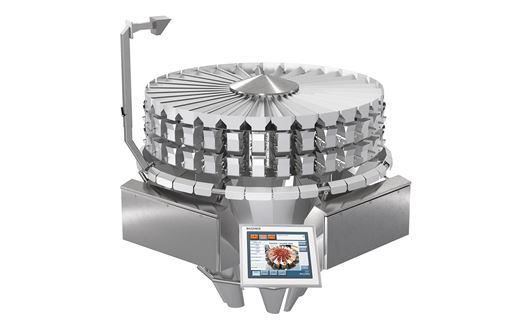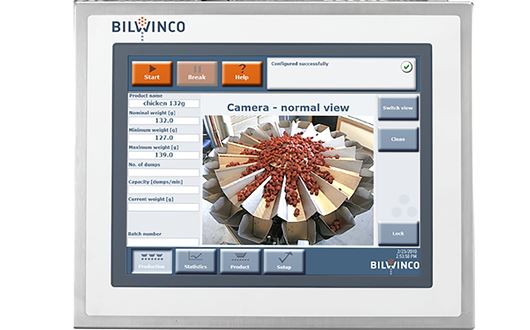 Bilwinco
Compact Revolution Multihead Weigher
The series of the new compact revolution multihead scale ensures higher speeds, smaller footprint and better performance.
An overall compact design with new advanced self-tuning vibratory pans control ensures high speed weighing at unbeatable accuracy. The new control operates with higher resolution and 3 times faster processing speed.
Smooth and accurate product flow to the double gate buckets at low drop heights, are just a few reasons why the Bilwinco multihead weighers do so well, offering the most powerful vibration technology and ensuring fast and accurate dosing 24-7.
Easy operation
The Revolution Compact Series comes with the largest Touch Screen HMI on the market for Multihead Scales. Size matters. The user-friendly 15" Screen features OEE readings (Operating Equipment Efficiency), Statistical data, Help and Trouble Shooting Menus and much more.
The HMI is cased in a smooth and easy to clean stainless steel IP65 frame. A very nice optional feature is the operatortime-saving camera, making it possible to survey the top of the multihead from floor level – and from there even direct the cam and zoom in if required.
Find more information about our multihead weighers.
Smart features
The only multihead scale on market offering such reliable concept!

Lowest on market, just a fact.

Gasket free direct weighing with 25% less giveaway versus traditional multihead weighers.
Do you have questions or do you want us to call you?
Then send us an email – we are ready to assist you