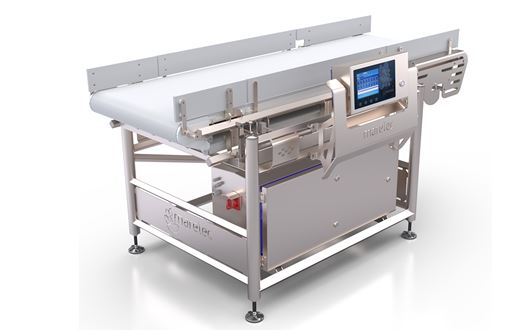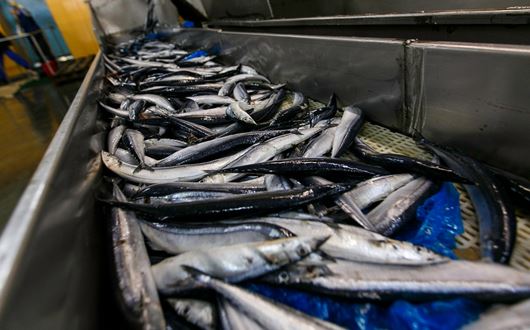 Scanvaegt
M1-F Flow Scale
Precise, reliable and time-saving
The M1-F Flow Scale represents the best equipment for flow weighing. This system is capable of weighing a flow of products, e.g. pelagic fish or ice, accurately over a certain period of time. This eliminates the need for collecting raw material in trays or tubs for weighing and gives a continuous raw material throughput.
The flow of raw material is continuously weighed with the conveyor belt running and the weighing results are summed-up to a total. The flow scale is very precise and delivers an weighing accuracy of 1% of the total, depending on the product.
The M1-F100, which is very userfriendly to operate, has a capacity of 100 ton/hour and is available in versions for weighing on shore or at sea (optional). The system has an open design which is easy to clean.
The weighing systems are developed to be used in the most severe marine environment – the sturdy design and weighing technology with IP68 protected load cells ensures accurate and fast weighing.
Smart features
1% weighing precision

IP68-protected load cell

Protected against mechanical overload

Sturdy design stainless steel AISI 304

IP67 stainless steel selection keyboard

User-friendly operations