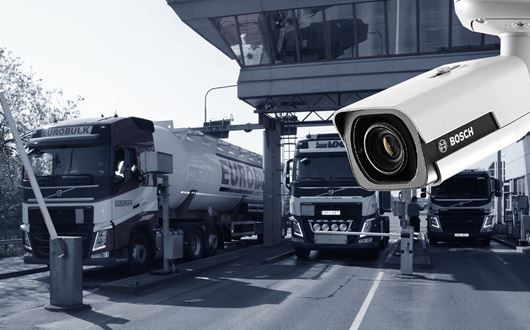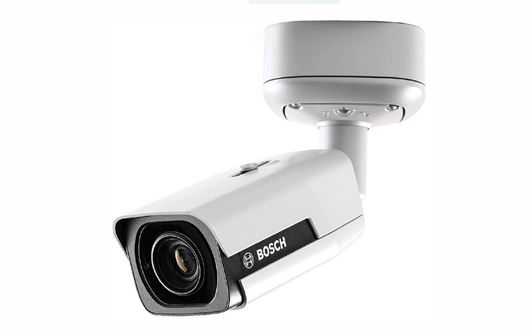 Video-kamera
Bosch NBE4502-al
The 1080p infrared bullet 2MP 2.8-12mm auto IP67 IK10 from Bosch is a professional surveillance camera that provides high quality HD images for demanding security and surveillance network requirements.

This robust bullet camera is a true day/night camera offering excellent performance day or night. The built-in infrared LEDs provides quality night time monitoring with 60 m (196 ft) viewing distance in darkness.
Outdoor bullet camera with Automatic Varifocal lens
The robust aluminum housing provides high installation flexibility. The camera resists both water and dust ingress in tough environments and is rated to IP67 standards. The 2.8 to 12 mm AVF (Automatic Varifocal) lens allows you to choose the coverage area remotely.
The automatic zoom/focus lens wizard makes it easy for an installer to accurately zoom and focus the camera for both day and night operation. The wizard is activated from the PC or from the on-board camera push button making it easy to choose the workflow that suits best.
The AVF (Automatic Varifocal) feature means that the zoom can be changed without opening the camera.
The automatic motorized zoom/focus adjustment with 1:1 pixel mapping ensures the camera is always accurately focused.
Scanvaegt video-camera is sold only as a part of a complete weighbridge solution.
Do you have questions or do you want us to call you?
Then send us an email – we are ready to assist you