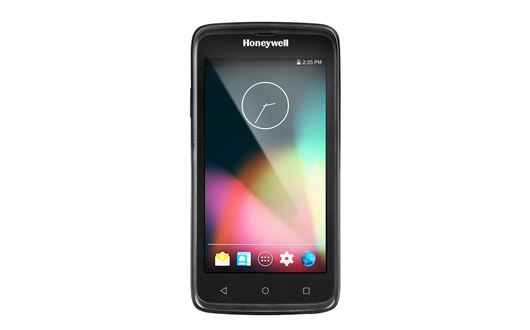 Honeywell
ScanPal EDA50 Handheld computer
The Honeywell ScanPal™ EDA50 enterprise hybrid device delivers an exceptional experience for users inside four walls that need real-time visibility into business-critical information.
Designed to handle all-day, everyday use, the ScanPal EDA50 device with built-in barcode scanning capability enables workers on the retail or warehouse floor to access as well as capture and send crucial business information in real time.
Coupling an ergonomic, easy-to-use modern touchscreen design with the latest advances in modern mobile technology, the ScanPal EDA50 device ensures maximum accessibility to coworkers and business systems. It can be easily connected to multiple devices, enabling support for more use cases and applications.
An industry-leading Qualcomm® Snapdragon™ 410 processor with 1.2 GHz quad-core CPU enables fast access to business-critical applications.
The ScanPal™ EDA50 features a large, 12.7 cm (5 in) Corning Gorilla® capacitive touchscreen is readable both indoors and outdoors, and works when used with wet hands. The Lightweight design offers the user the perfect combination of durability, comfort, convenience and portability.
Do you have questions or do you want us to call you?
Then send us an email – we are ready to assist you