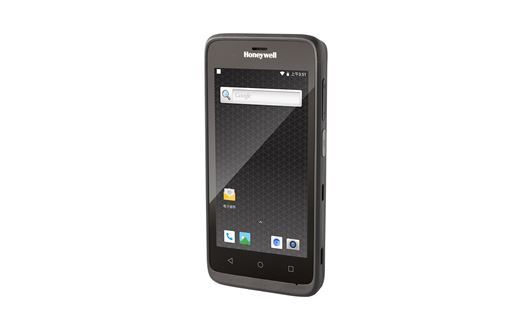 Honeywell
ScanPal™ EDA51 Mobile Computer
The ScanPal™ EDA51 mobile computer is designed to small business -  working more effectively and efficiently every day.  The handheld computer will help their mobile workers get
more done in less time.  The device helps protect your investments while reducing costs.
With a fast Qualcomm® Snapdragon™ SDM450 processor and robust wireless connectivity, your workers can access crucial business apps and information when they need it – and provide the best possible service to your customers. Instantly capture barcode data even if the barcode is damaged – the ScanPal EDA51 is equipped with a powerful integrated Honeywell scanner. With its intuitive, modern touchscreen design, the ScanPal EDA51 device is as comfortable and easy to use as a consumer smartphone. But it's also rugged enough to survive tough field service and retail environments.
The ScanPal™ EDA51 is also ready to work as hard as your workers do.  The thin, lightweight design makes it easy to carry, and the battery lasts a full shift and beyond, that makes the mobile computer comfortable to use all day long. 
Smart features
Connects easily with other devices

Supported by android

User-friendly design

Fast barcode scanner collects data effectively
Do you have questions or do you want us to call you?
Then send us an email – we are ready to assist you