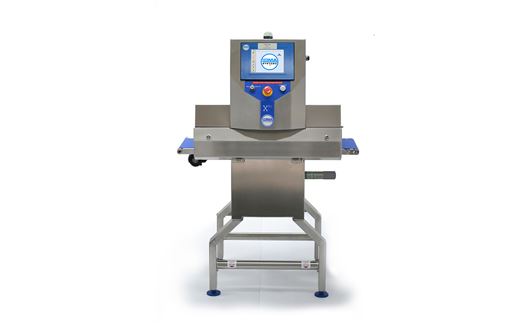 Loma System's new compact X5c is a highly functional, cost effective x-ray system designed for food production environments wanting to switch up to enhanced product inspection techniques.
The system performs detection of a wide variety of contaminants including ferrous, non-ferrous, stainless steels, glass, ceramic, calcified bone, stone, and dense plastic.
The system particularly suits end of line, packaged goods, and an effective automatic product learn wizard eases the switchover of multiple products during operation.
The X5c is the perfect solution for the inspection of the following product types:
Ready meals in foil or plastic trays
Processed and un-processed meats incl. sausages, joints, ham with/without bone, etc
Cakes, sweets/candy and other snack foods such as crisps/chips, chocolate bars, biscuits
Sushi, fish, tinned fish, seafood on foil boards
Prepared fruit and vegetables
Ready to eat convenience foods
Smart features
Compact design, space required typically less than a conventional Metal detector

Lead-free construction

300 mm wide inspection window with no product blind spots

Contaminant detection as well as product integrity including counting and missing items

Typical packing rates of 150 packs per minute

Product weights up to 6kg
Do you have questions or do you want us to call you?
Then send us an email – we are ready to assist you