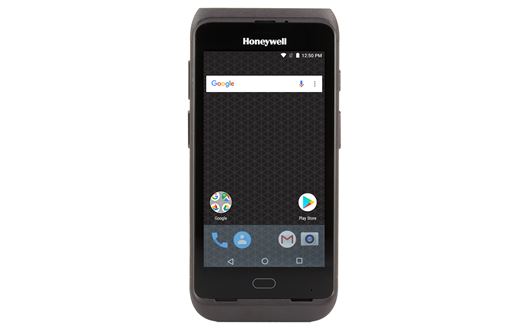 Honeywell
The Dolphin™ CT40 Handheld Computer
The Dolphin™ CT40 is designed for retail store associates and other highly mobile workers.  The handheld computer that handles it all  – from order picking at the distribution center to in-store merchandising and home delivery. The mobile devices delivers a consistent high-quality experience with a broad range of Honeywell connected applications. 
The Dolphin™ CT40, built on Android™ and the Mobility Edge™ platform, is a sleek, enterprise-class, full-touch device for retail, light T&L, and DSD applications designed to help businesses provide a seamless customer experience and speed workflows such as inventory lookup on the sales floor, backroom inventory management, in-store merchandising, and order picking for in-store pickup or delivery. The Dolphin™ CT40 is a full-touch device that helps improve worker productivity and minimize fatigue. The mobile device is also an Android Enterprise Recommended device, meaning it's rugged, built to deploy easily in the field, and built to stay up to date over a long-life span.
Dolphin CT40 mobile computer is more than just a hardware device. It's a highly integrated solution for retail and light-duty field mobility environments – from the shop floor and the backroom indoors to light-duty logistics and delivery outdoors.
Smart features
Connects easily with other devices

Future secured with the Mobility Edge™ platform

Supported by Android

Userfriendly design
Do you have questions or do you want us to call you?
Then send us an email – we are ready to assist you